Submission is one of my biggest passions, and is something I've been playing in and exploring for as long as I've been sexually-active.
There is something so erotic about relinquishing power to another human being, in trusting them with my body and my mind, in pain and in pleasure. It's electric.
My experience enables me to cater to a wide variety of fantasies and D/s dynamics, so I welcome you to share your desires with me. What kind of scenes can we negotiate, who would you like me to be, what would you like me to do? Or more importantly,
what would you like to do to me?
People of all skill levels and experiences are welcome, and I am happy to guide you if you are new to BDSM or domination.
Tickling
Costume
Hoods
Gags
Toys
Corporal punishment
Slave Training
Verbal humiliation
Degradation
Light wrestling
Forced orgasms
Orgasm denial
Bondage
Role play
Face-fucking
Deep-throat
Penetrative sex
Covered oral on you
Oral on me
Rimming on me
Facials
Mutual masturbation
Tongue kissing
Spanking
Hair pulling
Light wrestling
Rough fucking
Spitting
RATES
30 mins - $400
60 mins - $600
90 mins - $900
2 hours - $1100
3 hours - $1600
4 hours - $1700-1900 (dinner date)
See: Dinner Dates & Sleepovers
EXTRAS:
Worn panties - $50
Filming - $500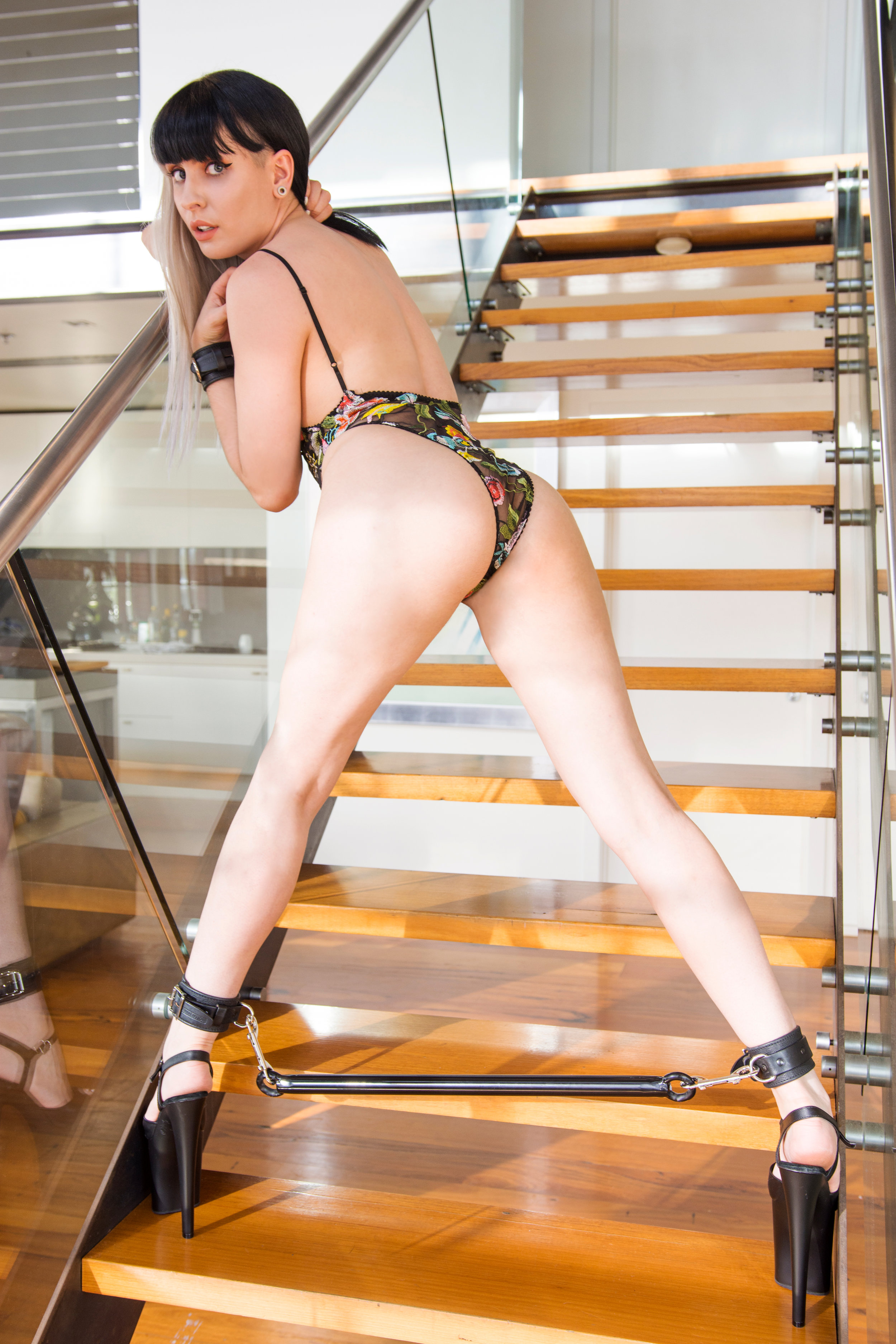 rough sex
Strip me naked, put a hood over my head, and strap my ankles to a spread bar so that I am no longer a person, just a series of holes for you to fuck. Maybe I'll struggle and you'll put a gag in my mouth to shut me up.
This kind of session is best suited to you if you're most interested in physically dominating me. You might want to use restraints and other equipment to take control over me, or you might like to use nothing but your cock and your bare hands. I love a good rough-handling!
puppy play
I'm an eager puppy who will tug at her leash, pant at your crotch and howl as you hold her down in doggy position.
One of my favourite things to do is get into puppy mode! My puppy persona is (too) enthusiastic, attention seeking and horny, and you'll either want to pet me lovingly or crush my spirit. This kind of session is ideal if you're not confident with roleplay or dialogue, because everyone knows how to treat a puppy (and no doubt, some people are more depraved than others)!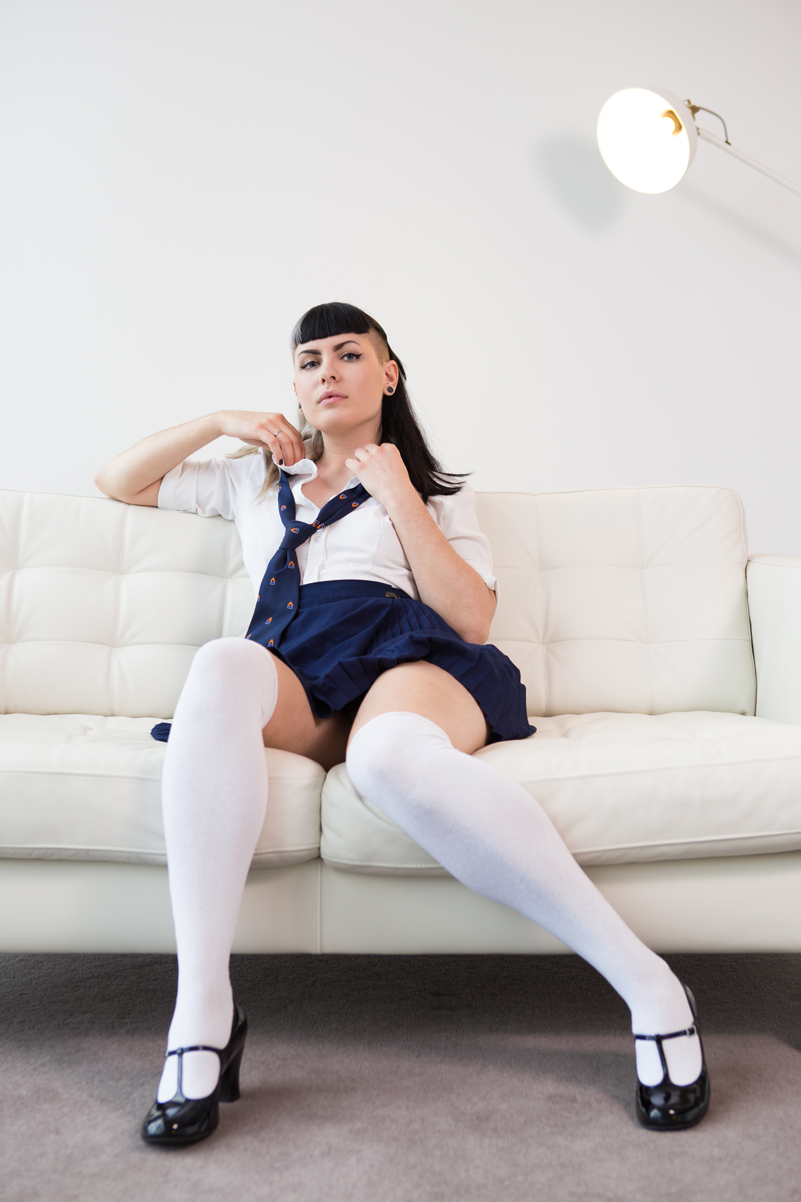 schoolgirl fantasy
You hold me back after school to 'talk' about my failing grades. You throw me over your knee, exposing my full ass under my short pleated skirt, and give me the spanking I deserve. Maybe if I'm lucky you'll show me how I can earn a passing grade…
Schoolgirl fantasy sessions tend to be more roleplay heavy, at least at the beginning, but if you're uncertain or new to roleplay I'm always happy to take the lead! I can play anything from the goody-two-shoes who will do anything to please her teacher, to the bratty teenager who has to be forced into subservience by the school Headmaster.
AGE PLAY
I'm trying to do my homework but I can feel your eyes scanning my body, over my developing breasts and towards my slightly parted thighs. You cross the room and cover my mouth, before forcing your hand into my panties. Daddy always gets what he wants.
This is one of the most taboo roleplays I offer, and something that I personally really get off to, so there's no shame here! This kind of session might involve me playing someone younger than I am, and can cross into incest roleplay if that's something that interests you.
(Please note: everything discussed here is fantasy and roleplay, and engages only consenting adults.)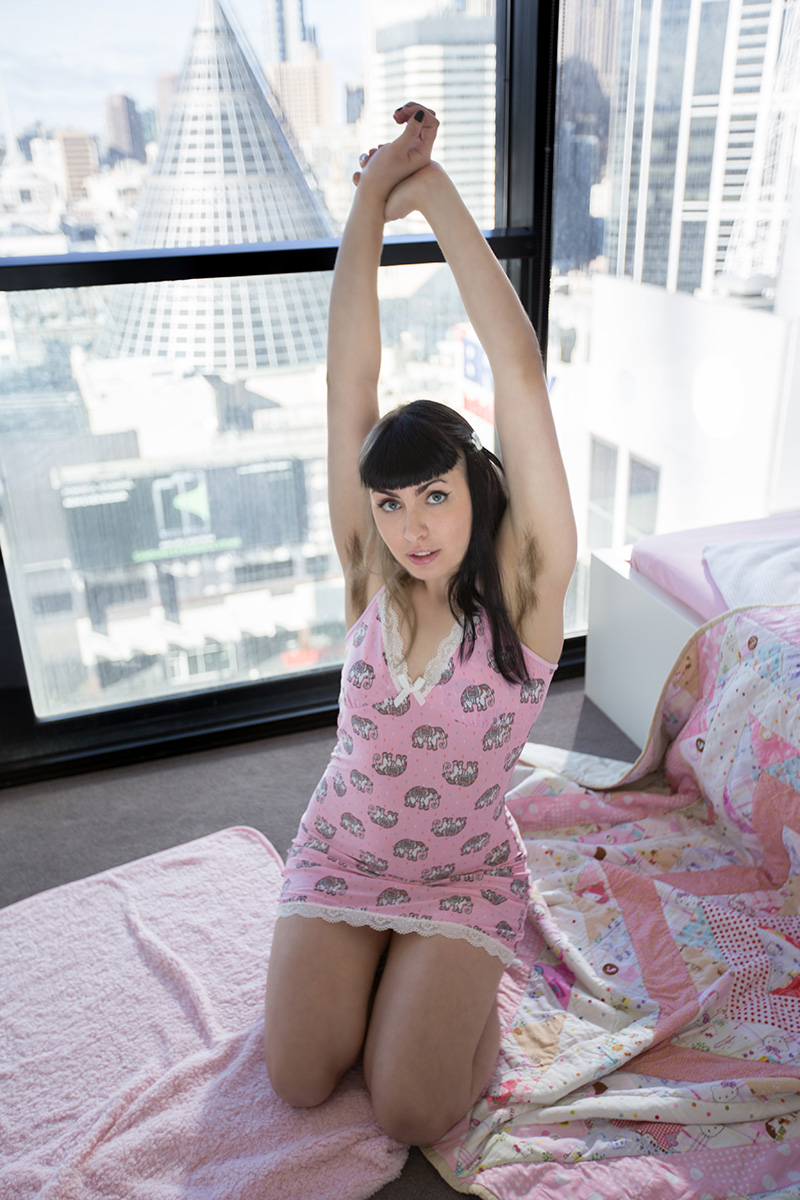 Please note:
This service does not include anal penetration, natural services, face slapping, choking, breath play, scat play, needles or blood play. This is non-negotiable.
Due to the diversity of D/s play and the potential risk that is involved I require the content of our session to be discussed and negotiated prior to our session.
I require a copy of your photo ID to confirm, which is disposed of following the session.
Perhaps you're interested in a different fantasy?